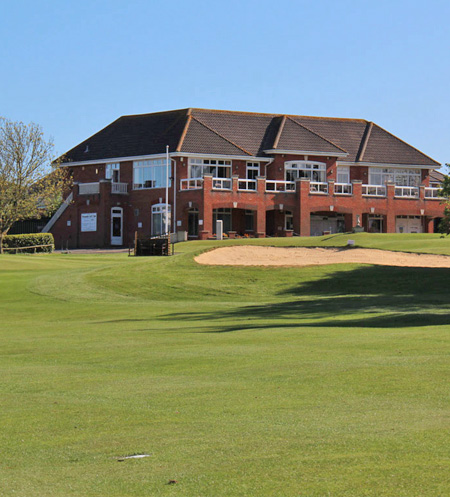 Latest Competition Results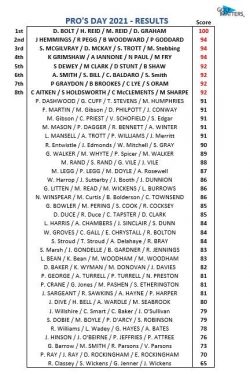 PRO'S DAY RESULTS – A Message from our Pro
I hope you all enjoyed my first Pro's Day at Weymouth Golf Club. We had 156 members play which was absolutely amazing, so we would like to thank everyone that supported the event.
Despite the early poor weather, we still managed to bring a fun element to the day with our fun scoring format, magic pins, 'Beat the Pro' on the 5th hole and the brilliant trick shot show by Paul Barrington. With sounds of laughter echoing around the course and many stories of missing short putts, double lip outs and chip in's at the magic holes, we hope everyone enjoyed it as much as we did hosting the day!
Our congratulations goes out to the overall winners Derek Bolt, Harrison Reid, Malcolm Reid & Daren Graham (pictured top right) with a fantastic morning score of 100 points, with a total of 51 points scored on the magic holes. Well done guys! Please see below the full results of Pro's Day below, top 8 teams all won prizes. If you have not already received your prize, please come and see us in the Professional Shop.
Thanks again for all the support and I look forward to organising another event next year!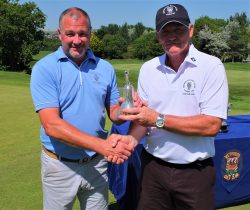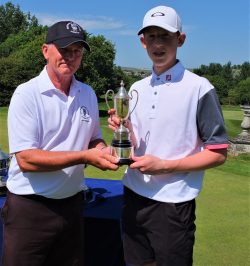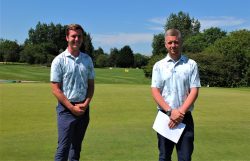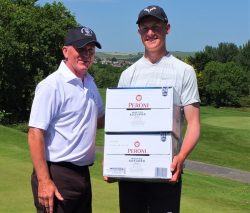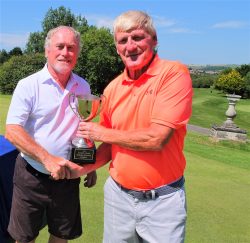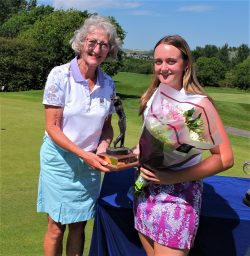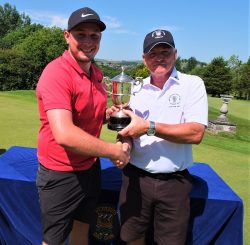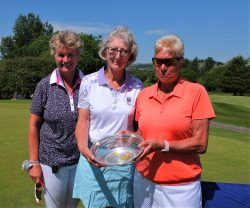 Club Championships presentation photos
Congratulations to all the winners and all the competitors who battled hard over two very hot days
Thanks to Dan Carter and Mark Rankin for all their hard work over the two days, all the clubhouse staff for keeping everyone fed and watered and a big thanks to the greenkeepers for presenting the course in such great condition.
The Management Board and Golf Committee would also like to thank all the members for their continued support through these hard times and look forward to things improving now we have reached Freedom day. Enjoy your golf
So to the winners, well deserved in challenging conditions:
Weymouth Golf Clubs Men's Scratch Champion (Basso)
Sam Roles – Gross 74 & 73
Weymouth Golf Clubs Men's Handicap Champion (DRAKE)
Paul Dagger  – Nett 65 & 73
Weymouth Golf Clubs Ladies Scratch Champion
Molly Kington – Gross 83 & 89
Weymouth Golf Clubs Ladies  Nett Champion (Van Noort Trophy)
Denise Druce – Nett  77 & 72
Weymouth Golf Clubs Men's Senior Scratch Champion (Pat Crane Trophy)
Simon Etherington – Gross 80 (Saturday only)