News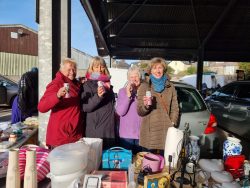 Our lovely ladies working hard for this years Christmas do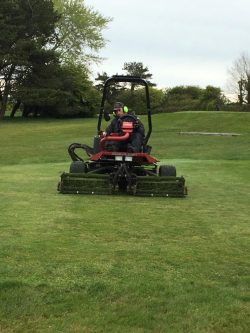 Below is a link to the Five Year plan for work out on the course.
As you will see each task has a greenkeeper attached to it as lead greenkeeper on the project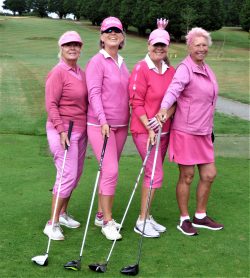 Some of you might have noticed a new photo board in the 19th.
This has been added by Paul Whittle who as most of you know goes around and takes photos on the various competition days we have throughout the year including Pink Day.
He puts a lot of time into taking the photos and sending in articles into the Dorset Echo.
He is now printing off some of these photos which members can collect off of this new photo board to keep as a reminder of the day. Please feel free to take a look and take any photos of yourself from there.
Many thanks to Paul for all his hard work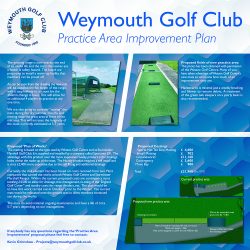 Thank you everyone that attended the EGM for the proposal to approve the spend from the Development fund for the improvement to the practice facilities.
It was great to hear all your views and thank you for backing the proposal from the Board by a majority vote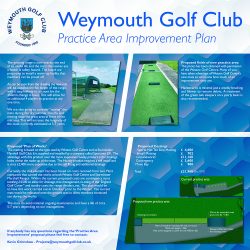 Dear Members

Just an update to remind you that we have one important decision to make next Monday 6th September at 7pm.

There are now 2 display boards in the ClubHouse. One upstairs in the Lounge the other in the Foyer explaining the proposed upgrading of The Tee area of our Practice Range. Details are also to be found on our Facebook Page.

For those who are unable to attend can arrange to have a Proxy Vote by obtaining a form from Nikki in the Office.

There will be an opportunity to discuss matters relative to the Club going forward at the Open Forums being held on Monday 13th. September and Wednesday 22nd. September both at 7pm.

The last day for receipt of Motions for the E. G. M. being held on Monday 4th. October is Thursday 16th September as the Agenda has to be published on Friday 17th September.

The Five Year Course Plan has been updated and will be put on display in the near future. In addition, proposals will be coming forward in respect of certain buildings around The Club house and The Green Keeper's Compound, which will have expenditure implications.

Stay safe and healthy

Kind Regards

Colin Huckle
President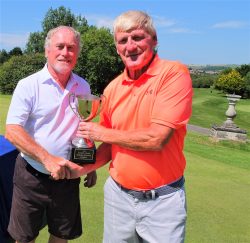 Please find below the start sheet for the Seniors Whisky Scramble on 31st August 2021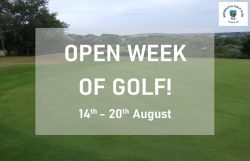 As of Monday 2nd August Entry Forms will be available outside the office.
Payment by cash or card via the office, cheques may be placed in the reciprocal box.
Entry for both Members & Visitors is still available via the Weymouth Golf Club Website –
BRS Online Golf Tee Booking System for Weymouth Golf Club (brsgolf.com)
Tab Visitors – Tab Opens & Charity Week – Tab Online Booking
There are limited slots available but we will try to allocate your preferred Tee time.
Your guests are welcome take part providing they hold a WHS handicap.
Let's promote Weymouth Golf Club and showcase our excellent course!
Saturday 14th August – Gents 4 Ball Better Ball
Sunday 15th August – Mixed 2+2 Team Event
Monday 16th August – Ladies 4 Team Texas Scramble
Tuesday 17th August – Seniors 3 Man Team Bowmaker
Friday 20th August – 4 Team Texas Scramble
Entry fee – Members £15 – Visitors £33 To Include:
Coffee on Arrival, 18 Holes of Golf, One Course Chef's Meal, Excellent Prize Table
(Unfortunately due to the lack of entries the Individual Competition on Thursday 19th August has had to be withdrawn.)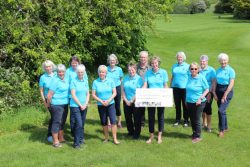 Weymouth Golf Club Ladies Section News June 2021
Last year's Lady Captain Sharon Rand, choose Weldmar as her charity, A grand sum of £5,500 was raised in total including a large sum from the sales of the lady's 'risqué' calendar.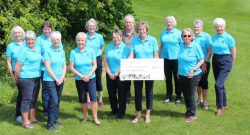 Competitions are well underway for the lady's section, albeit still with some restrictions on account of the pandemic. The Interclub team have started their matches, unfortunately the Woods Trophy (formerly the Beales Trophy) has had to be cancelled and friendly matches are being played instead. Weymouth welcomed Broadstone for the Humphreys Bowl which we lost 2&1, the Parkin Cup match at Knighton Heath was conceded. We continue to welcome new members and some returnees to golf many of whom played in an evening 8-hole competition followed by supper in the clubhouse.
Weymouth ladies have been represented at several County events including the Seniors which was held at Came Down, the Spring Bronze at Wareham, Interclub Foursomes at Yeovil, and the Silver Challenge at Ferndown.
Sally Davies won the Seniors best nett with a nett 72 out of a field of 78 players. Angela Gasgougne, Katy Bean and Val Parsons played at an extremely wet Wareham at the County Bronze, Angela came second with Katy and Val close in the running.
The Silver Challenge held at Ferndown had three representatives, Di Loving, Jenny Wickens and Gill Jenner. The field had 68 players and Di Loving came third with nett 74.
Finally, the ever-popular Champagne Scramble was held in glorious sunshine on 14th June, sixteen teams of ladies from across Dorset had a fabulous day.  A total of 48 bottles of champagne were given as prizes.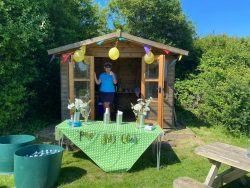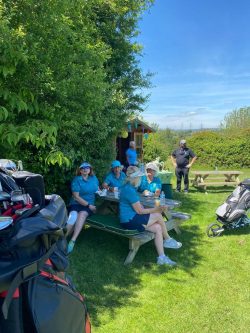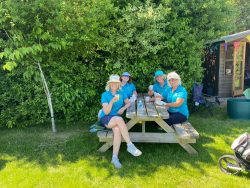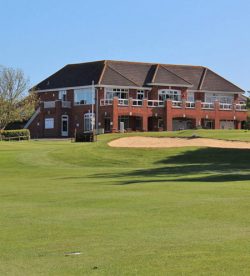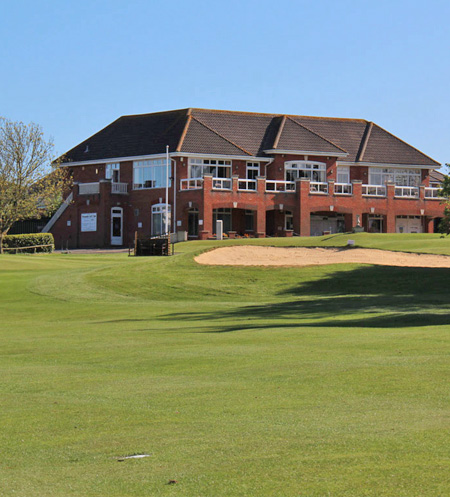 On the 22nd June 2021 we have our annual Seniors Spring Open and we look forward to welcoming visitors and our members to a day of great competition.
Attached below is the startsheet for the days play
Hope you enjoy the day and play well.