News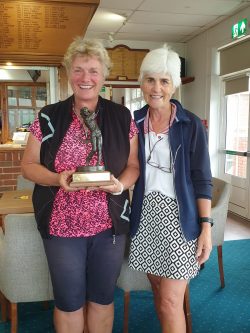 The Ladies Club Championships took place at Weymouth Golf Club today with the players playing 36 holes in one day.
Di Loving is the new club champion and Laura Webb won the Van Noort trophy for the best nett score.
Jane Renton presented the trophies to Di and Laura.
Congratulations to the new champions and well done all the ladies that took part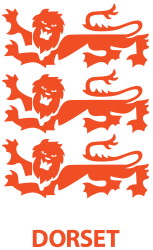 Every month will be adding the DCGU newsletter to our website and social media pages to keep you up to date with events and news around the county
Senior Spring Open 23rd May 2023 results
Nearest the Pin AWAY
5th hole Jeff Ansell   Broadstone Golf Club
10th hole Steve Fursland    Cannington Golf Centre
Nearest the Pin HOME
8th hole Stuart Bell
15th hole Pat Crane
AWAY
1st Colin Gardner, Steve Fursland, Glyn Sewell   Cannington Golf Centre  55.0
2nd Andrew Chambers, Chris Peacock, Matthew Lazenby   Weston-Super-Mare Golf Club 58.0
3rd John Cousens, Duncan Cameron, Clive Jones   Ashley Wood Golf Club 59.0
HOME
1st John Northover, Laurence Harvey, Pat Crane 54.0
2nd Gerry O'Connell, Mick Seabrook, Roland Wellaway 56.0
3rd Mark Whyte, Robin Stone, John Stone 56.0
SATURDAY 1st APRIL
FREE JUNIOR TASTER SESSIONS
12:00 – 13:00
13:30 – 14:30
15:00 – 16:00
The Professional Shop at Weymouth Golf Club are excited to offer this fantastic opportunity to introduce young kids to this great sport. Aside from meeting new friends, exercising in the fresh air and learning a new skill, here are a few other reasons to get your child into golf –
Why should kids play golf?
There are several important benefits of golf for kids:
– Safe and friendly environment
– Social interaction
– Learn about personal responsibility
– Have fun and spend quality family time
– Appreciate nature and being outdoors
– Learn and develop core life values
– Plus many more…
To book into a session, please call the Professional Shop on 01305 750831 – Option 2
PLEASE SHARE – All Weymouth Golf Club Members – help us spread the word about these FREE sessions. Please forward this onto family and friends, who potentially have a youngster wanting to give golf a go.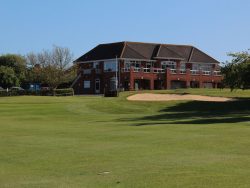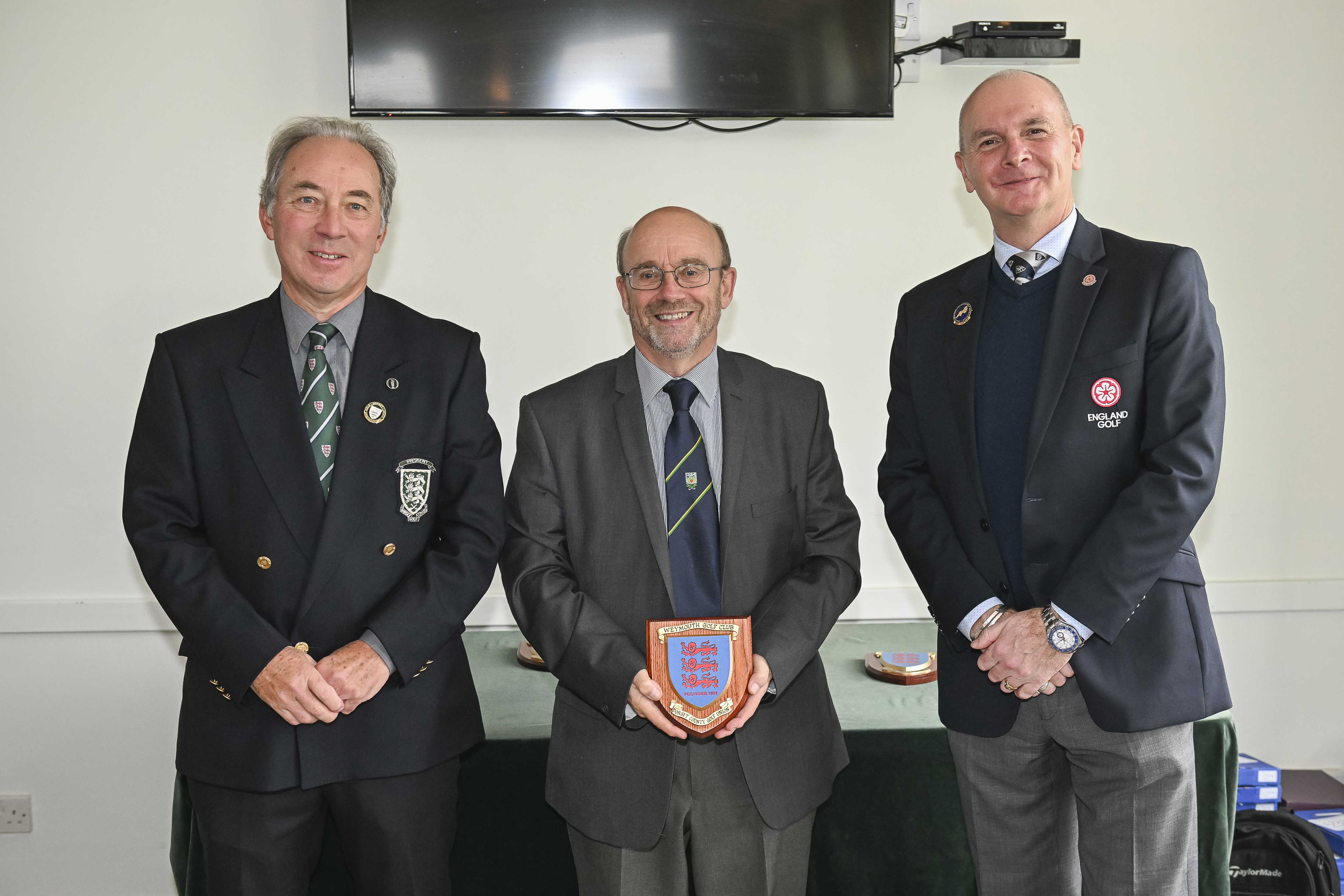 The Centenary celebration of the DCGU was held at Came Down Golf club on the 25th January 2023 with members from golf clubs around Dorset in attendance.
The unveiling of a commemorative stone to mark the inaugural meeting of the Union and a Centenary plaque was presented to our Finance Director Steve Dewey.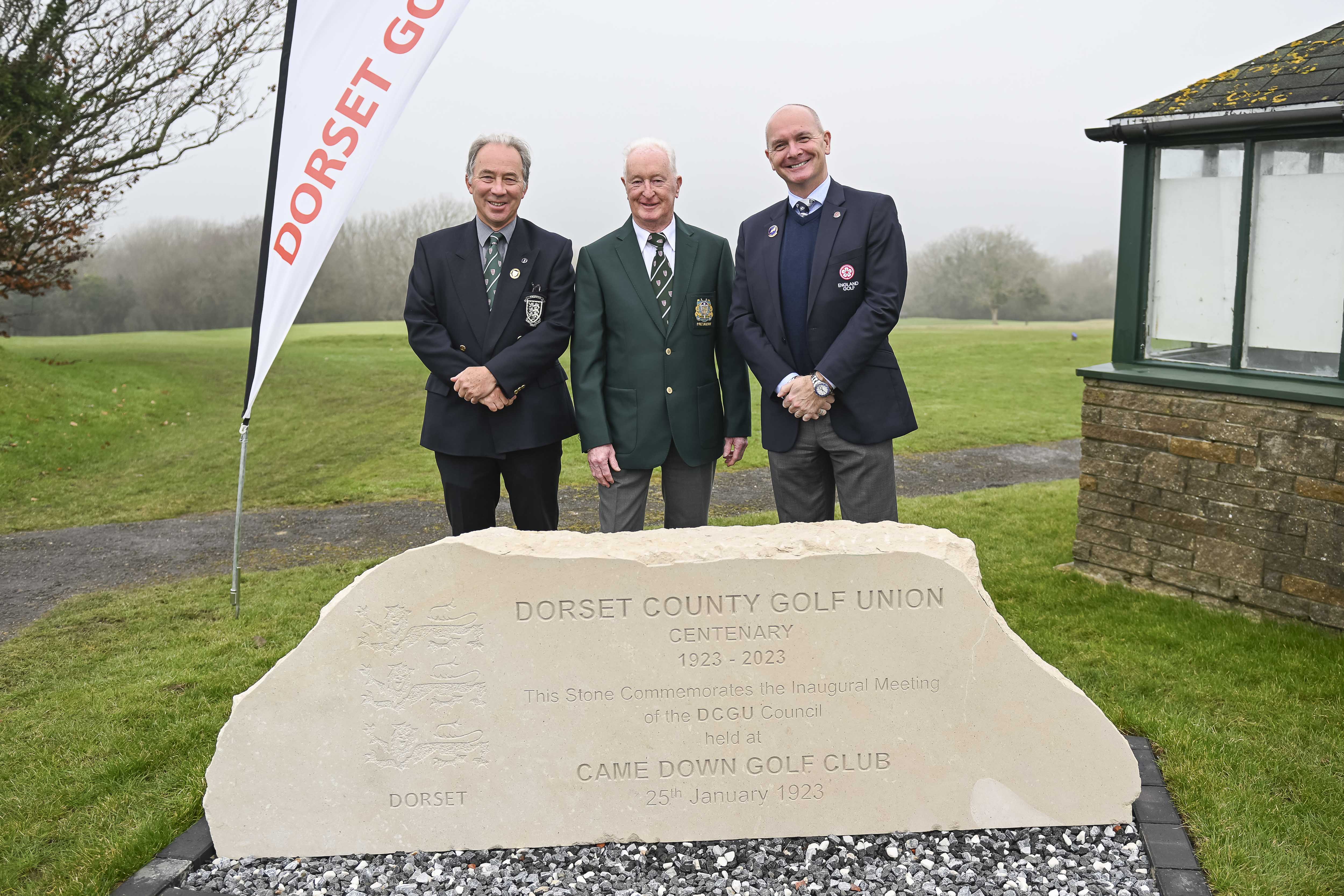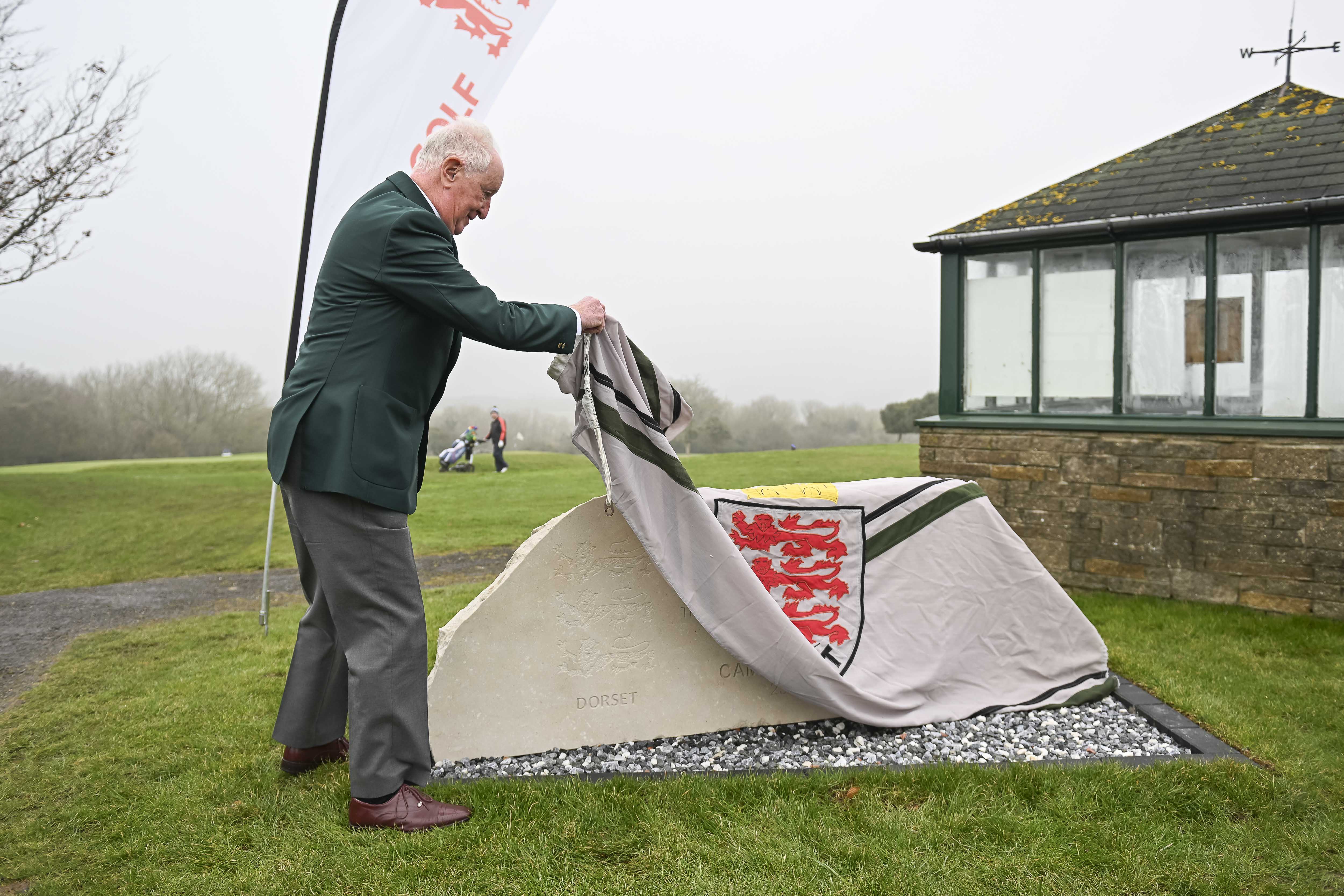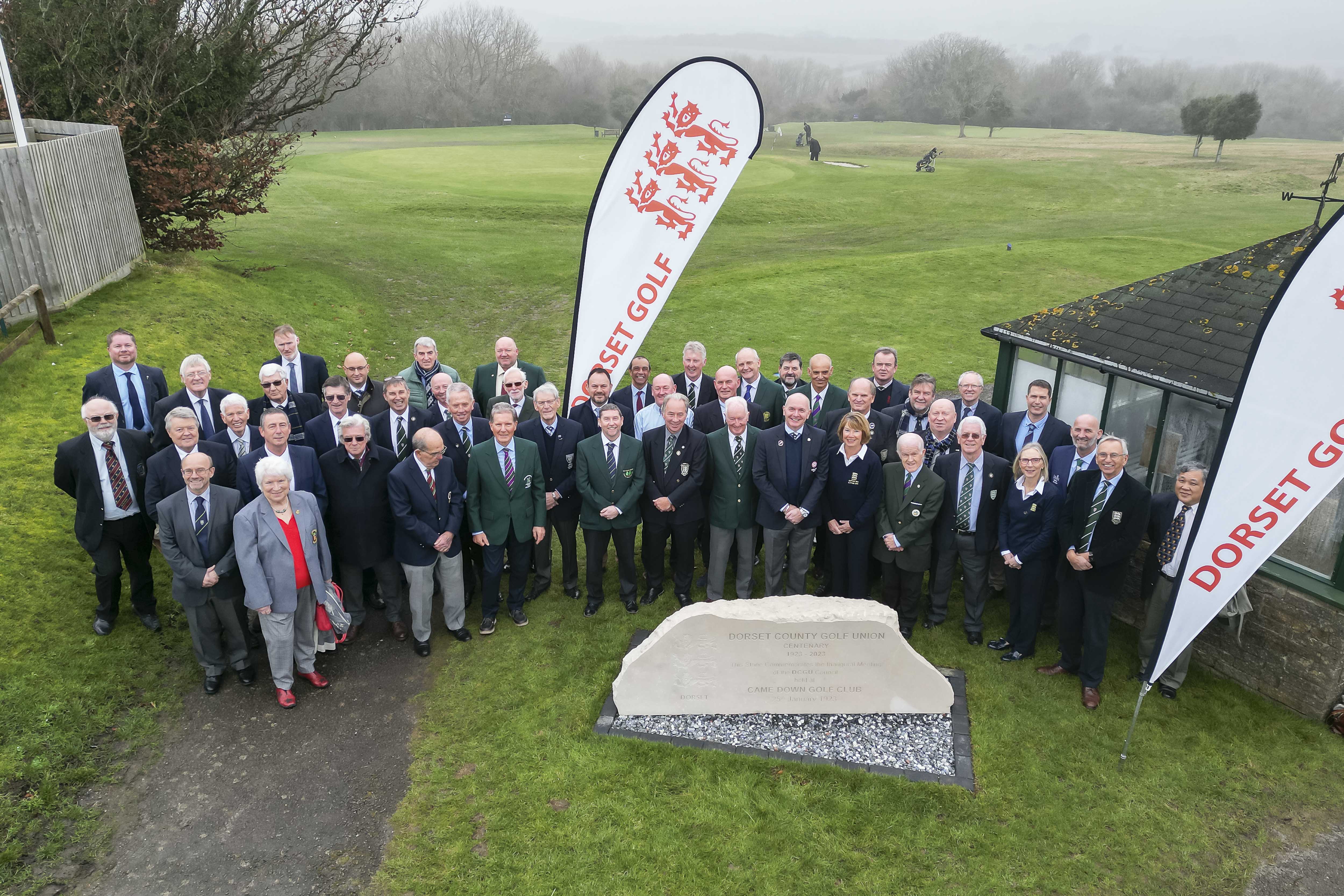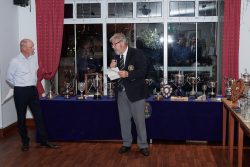 Saturday night was our presentation night with a great turnout and fantastic to see so many people in the clubhouse.
Congratulations to all the winners during the year and thanks to all the board, committee members and Dan and his team for putting all the effort in to make this a great night.
Thanks also to the ladies for their work making sure all the trophies were gleaming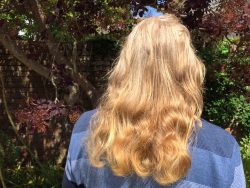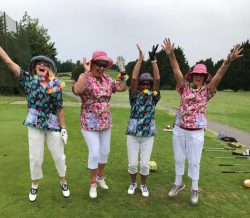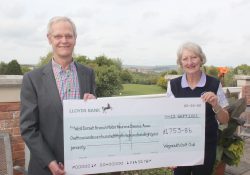 Sandy Lane, the Weymouth Golf Club Ladies Captain for 2021, recently presented a cheque for £1,753.86 to Richard Sloane the representative of the West Dorset branch of the Motor Neurone Disease Association. This was raised from many events and activities such as making and selling face masks during the pandemic and a fun Seaside-themed day. She also ran the Weymouth half marathon to raise funds.
Independently, her partner Geoff Kirby (83) raised £846 for the Motor Neurone Disease Assoc. by having his 18-inch hair cut off. His flowing locks were used by the Little Princess charity to make wigs for children with hair loss illnesses.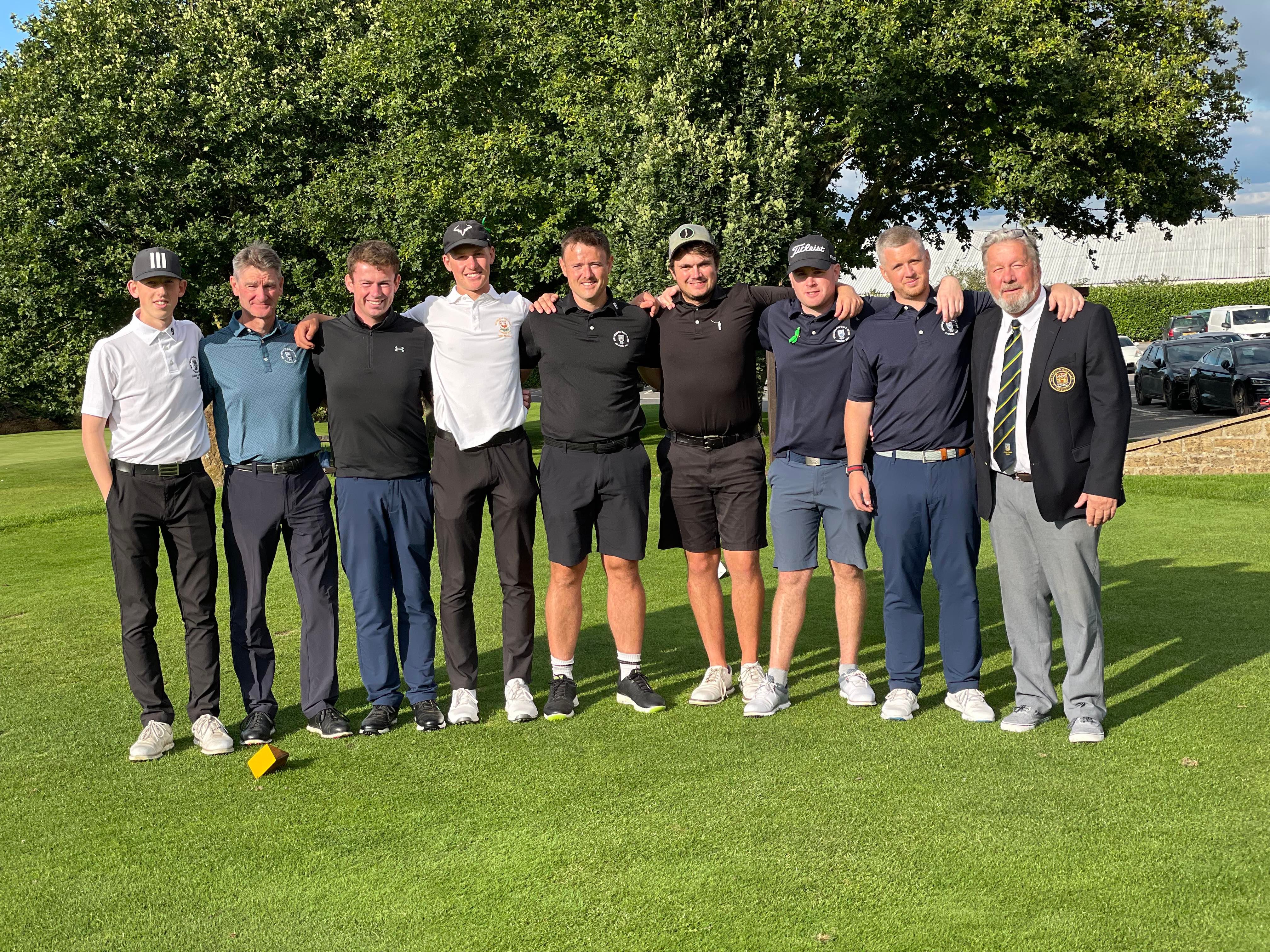 STOKES SALVER FINAL
On Sunday our scratch team unfortunately lost out in the final of the Stokes Salver after a fightback from Yeovil GC.
Little to choose between Weymouth and Yeovil after the opening foursomes matches on a sunny yet chilly morning. Both teams played some great golf but Weymouth edged proceedings by 2.5 – 1.5 going into the afternoon singles.
But home advantage on Yeovil's tight par 71, Old Course helped the hosts to victory after winning the singles matches 6.5 – 1.5.
Match Result: Yeovil 8 – 4 Weymouth
Congratulations to Yeovil Golf Club, winning the 2022 Stokes Salver. The match was played in the right spirit and was thoroughly enjoyed by all. Despite the defeat, our team left Yeovil with their heads held high after a fantastic season. Thank you to Bob Mico (Club President) and other members who travelled to Yeovil to support the team!
Also, thank you to Yeovil Golf Club for hosting the final.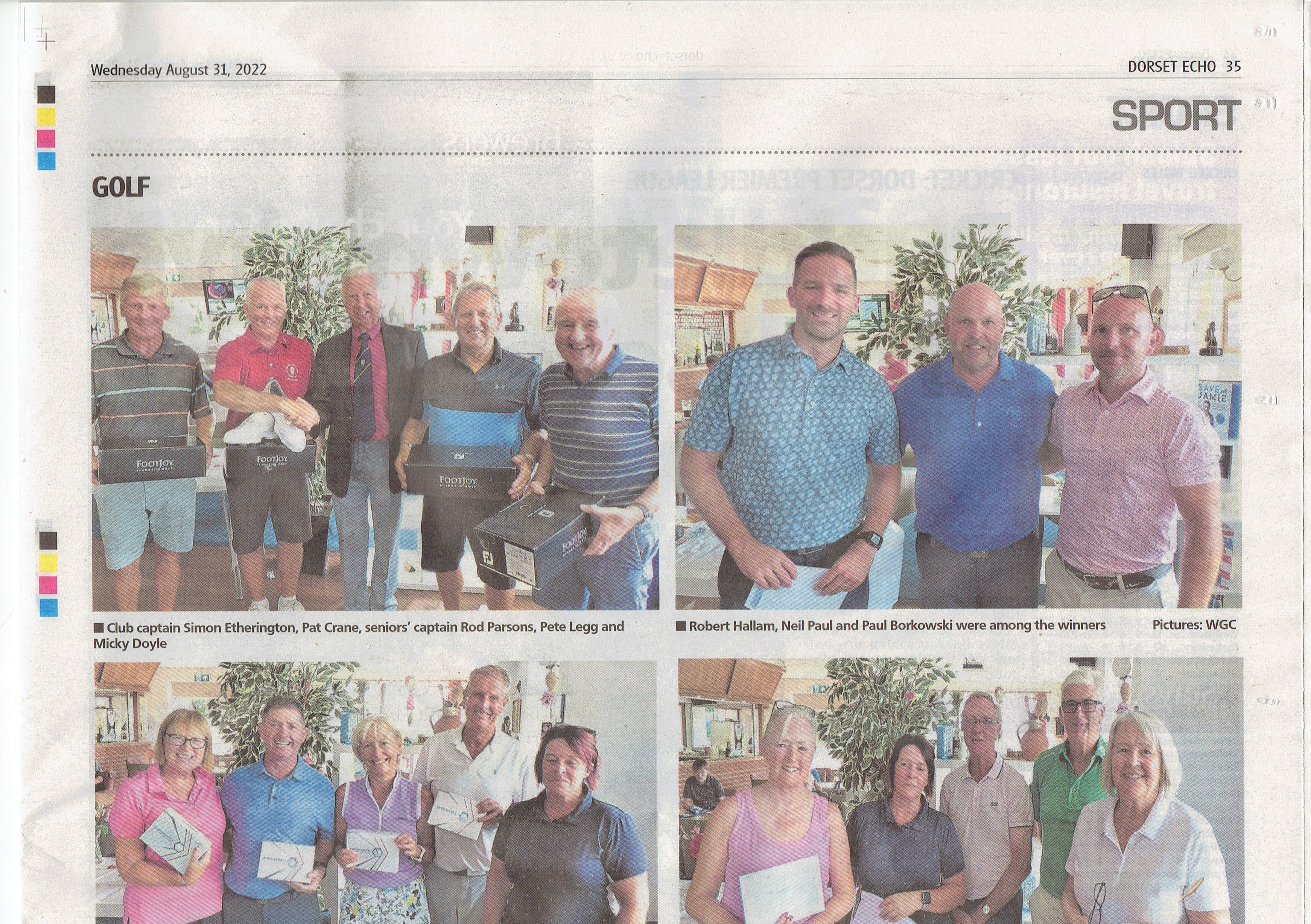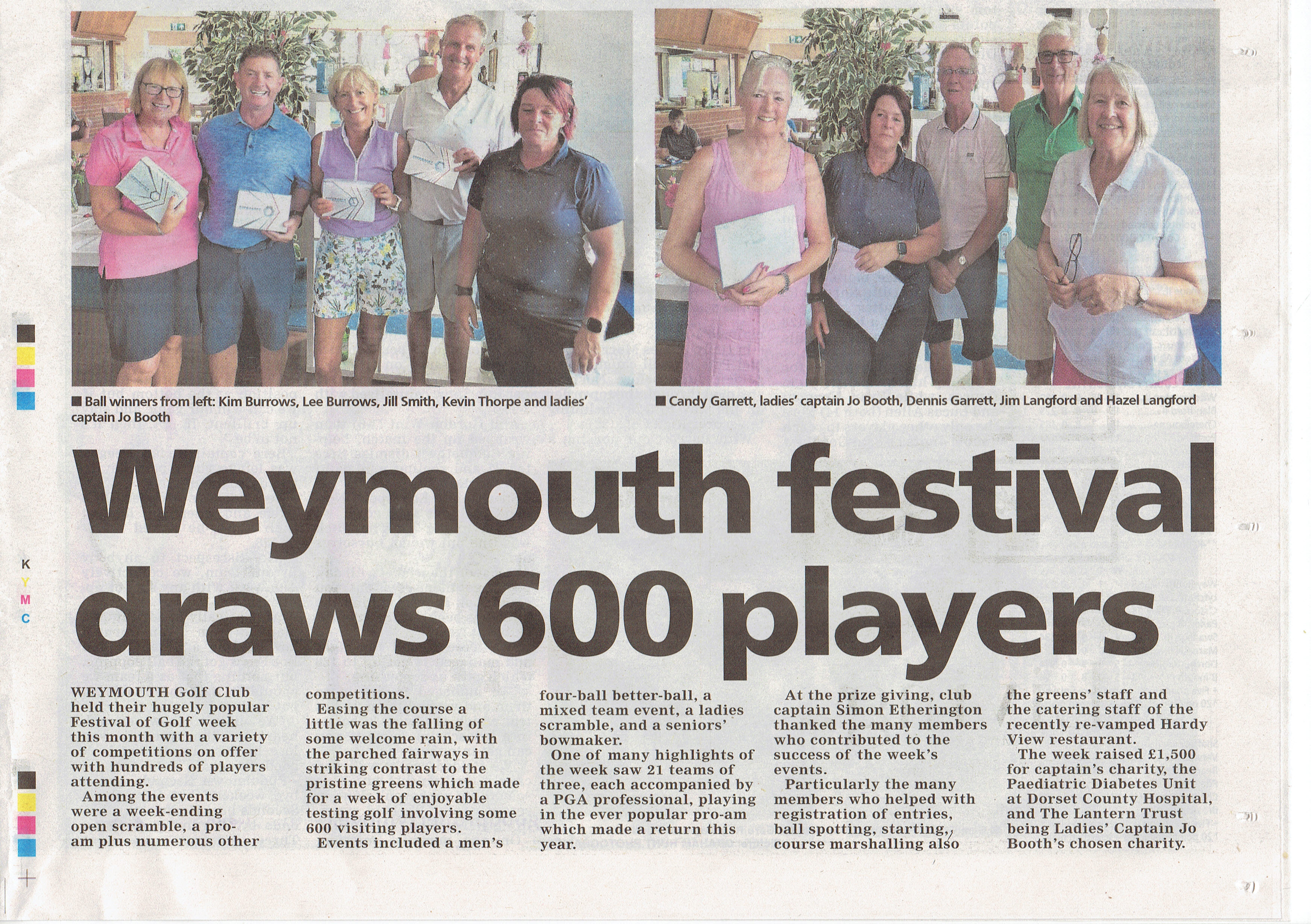 Open week of Golf article has been added in to the Dorset Echo today, please take a look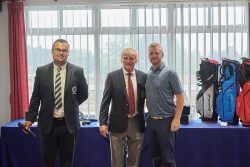 As the last putt drops in the hole on the Friday Open Scramble Event, Weymouth Golf Club can reflect on a very successful Festival of Golf week.
Starting with the Mens 4BBB on Saturday, The Mixed team event on Sunday, Ladies Scramble on Monday, Seniors Bowmaker on Tuesday, and the Open Scramble on Friday, the Golf Club welcomed 556 visitors and members to compete in these events.
Additionally, Wednesday saw 21 teams of 3, accompanied by a PGA professional playing in the very welcome return after 5 years of the popular Pro – Am… Wednesday also saw a very welcome, much needed, return of rain, lots of rain.
Special thanks go to the organising committee for putting the event together, Dan Carter and his Pro Shop team for the daily organisation, Nikki Adams and Jean Vile for daily registration and raffle sales, the army of ball spotters and Course Marshalls that kept the competitions flowing, our starter for the week, Steve Woolrich. Also, Gareth,
Steve and their teams in the Hardy Bar, and of course to Rob, Jimmy and their fantastic team whose presentation of the course, particularly our Greens, must have been the envy of many of our guests.
And last, but not least a big thank you to all our members and visitors for their wonderful support of the week.
Your participation raised £1500 for mine, and Ladies Captain Jo Booth's chosen charities, those being the Paediatric Diabetes unit at DCH, and the Lantern Trust, which helps vulnerable people in the Weymouth and Portland area.
I hope you enjoyed your golf, and the hospitality, and we look forward to seeing you all next year, when we will do it all over again,
Simon Etherington,
Weymouth Golf Club Captain 2022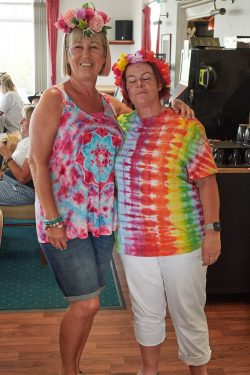 Another fabulous day of weather for Lady Captains day at the golf club where all the ladies enjoyed a great day of golf followed by afternoon tea.
There were prizes for the winners presented by our Lady Captain Jo Booth.
Thanks to all the greenstaff, pro shop staff and restaurant and bar staff for all the work to make the day a success.
Everyone dressed in fancy dress for the day and our Lady Captain and Caroline can be seen in their tops from Tabbys Tie Dye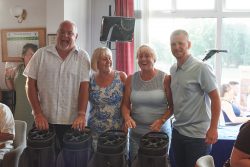 Pro's Day 2022
Fantastic day organised by our pro Dan Carter and his team of Mark Rankin, Graham Vile and Julian Walker and all the helpers.
Everyone had a great day on the course in some superb weather and the course was looking great thanks to Rob and his greenstaff.
Many thanks to Steve and his team in the restaurant and Ross and his team behind the bar for all their hard work.
Well done all the winners and finally one more thanks to Dan who has made this day some special for our club.
Gallery of photos below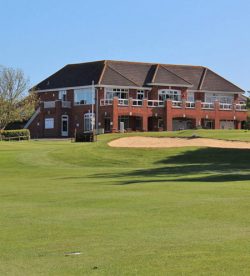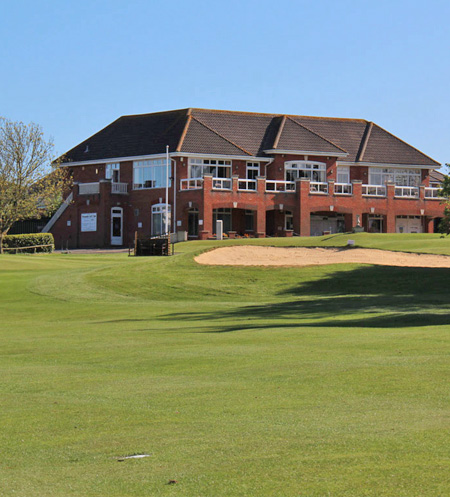 7 Weymouth Golf Club members are going to leave their comfy beds to sleep on the golf course to raise money for the Lantern Trust
The Lantern Trust is an independent registered charity that was founded in 1983 to help vulnerable and marginalised people in the Weymouth and Portland area.
The Lantern Trust aims to bring a lasting change in people's lives, meeting people's practical, emotional, and personal aftercare needs. Their ethos is one of social inclusion, and they aim to break cycles of disadvantage and dependency.
Thanks for your help