News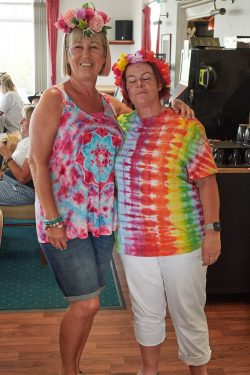 Another fabulous day of weather for Lady Captains day at the golf club where all the ladies enjoyed a great day of golf followed by afternoon tea.
There were prizes for the winners presented by our Lady Captain Jo Booth.
Thanks to all the greenstaff, pro shop staff and restaurant and bar staff for all the work to make the day a success.
Everyone dressed in fancy dress for the day and our Lady Captain and Caroline can be seen in their tops from Tabbys Tie Dye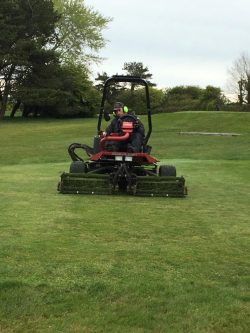 Greens Newsletter August 2022
Hope you all safe and well and enjoying your golf.
A very hot and dry July has meant our irrigation system has been working overtime to keep our greens and tee's nice and green. The course has now taken on its full summer brown look which has meant our mowing has slowed right down but don't worry the greens are still getting cut everyday! Watering the greens by hand with a hose pipe is a vitally important job in this weather and although we do try and do it early mornings to avoid getting in the way, but there will be times when we must do in amongst the play which might be a slight inconvenience but it's worth it to keep turf cool and hydrated and is essential to maintain a healthy green. So please so a bit of patience and wait for the greenstaff to wave you threw.
On the 22nd of this month work to replace the plastic buggy paths with reconditioned tarmac on the 6th and 7th holes. This will give you all a dry route for the first 8 holes during the winter months, albeit that when wet, soft, or frosty course conditions dictate, trolleys and buggies will have to remain on the paths and a walk back and forth to play your shot, a small price to pay for continued winter access to the course for you all.
This will also give a change for some of the greenstaff to gain a ticket for the safe use of a dumper truck and 360 diggers which makes us all legal and above board.
A note for you diary's maintenance week is scheduled for the week beginning 12th September I know that ripping up our beautiful greens is not the most popular job we but without these essential tasks carried out, turf conditions would deteriote quickly so please be patient with any disturbances to golf you may have that week.
Lastly please repair your pitch marks on greens, use the rakes in bunkers, fill divots on tees and avoid taking trolleys or buggies in areas between greens and greenside bunkers.  All these things help us to keep our course looking its best.
Enjoy your golf and the lovely weather but if all could all pray for rain it would be very much appreciated.
Jimmy Hallett
Deputy Head Greenkeeper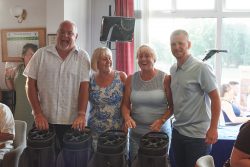 Pro's Day 2022
Fantastic day organised by our pro Dan Carter and his team of Mark Rankin, Graham Vile and Julian Walker and all the helpers.
Everyone had a great day on the course in some superb weather and the course was looking great thanks to Rob and his greenstaff.
Many thanks to Steve and his team in the restaurant and Ross and his team behind the bar for all their hard work.
Well done all the winners and finally one more thanks to Dan who has made this day some special for our club.
Gallery of photos below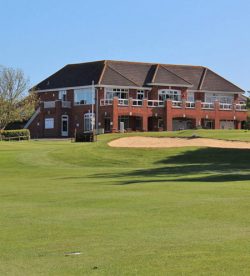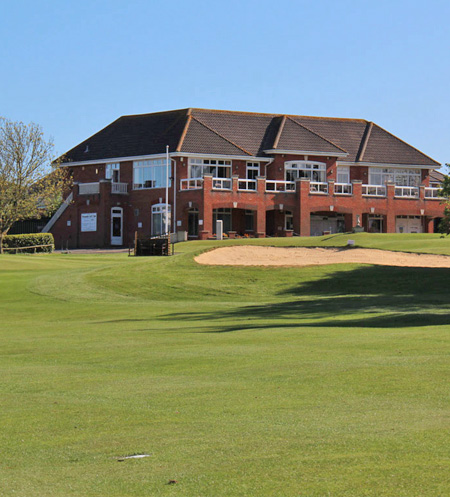 7 Weymouth Golf Club members are going to leave their comfy beds to sleep on the golf course to raise money for the Lantern Trust
The Lantern Trust is an independent registered charity that was founded in 1983 to help vulnerable and marginalised people in the Weymouth and Portland area.
The Lantern Trust aims to bring a lasting change in people's lives, meeting people's practical, emotional, and personal aftercare needs. Their ethos is one of social inclusion, and they aim to break cycles of disadvantage and dependency.
Thanks for your help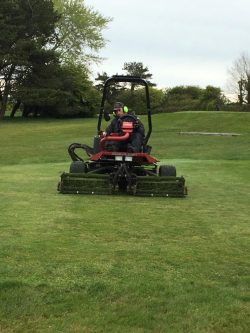 Greens Newsletter July 2022
Hope you are all safe and well and enjoying the course in the lovely weather we've had of late.
As greenkeepers a lot of what we do is dictated to by the weather. We spend the winter praying for dry weather and the summer begging for a bit of rain. The recent hot weather and lack of rain has started to turn parts of the course brown, this has meant that mowing frequency has slowed on areas not covered by our irrigation system to protect grass cover which is mainly fairways and semi rough. Our irrigation system only covers greens, tees and some approaches and although hidden underground the system runs in the early hours of the morning and is a vital tool to keep the turf alive and playable over dry periods. The system is elderly with the last major upgrade to pipework in 1997 so we do tend to have a few minor leaks in places which are attended to when time permits. Although our greens and tees are irrigated, we do get dry spots on them where the sprinklers miss so if you see a member of greenstaff watering by hand with a hose pipe don't worry, the system hasn't failed. We regularly top up moisture levels on raised and exposed dry areas on greens and tees during hot weather Application of wetting agent both through a nozzle applicator on the hose pipe and a through our sprayer helps with water percolation through the soil profile. Wetting agent is basically soap, it breaks the surface tension and allows water in, so the hindrance that a summer day's rain brings to you the golfer is a great help to the course and the clubs accounts. It looks like our trusty rain dance has worked once again because as I write this we've had decent morning's worth of rain which will green the course up nicely.
Less mowing has given us a change to do jobs that get overlook when were busy at the start of the season, over the next few weeks you'll see us cutting hedges around tees and pathways. You'll also notice that weed has been cleared from the ditch at 16.
We've had few comments regarding the scruffy 4th tee. When we removed the gorse and reshaped the bank it was seeded with a wildflower mix the intention was to give the bank a more natural look like the back tee on 16 however it hasn't quite worked as well as we would have liked. Over the next few weeks, we plan to pick the weeds out strim the bank and re seed some the bear areas with a wildflower mix hopefully this will give us the look we wanted in the first place.
Lastly a small reminder, the course is as busy as ever, please repair your pitch marks on greens, use the rakes in bunkers, fill divots on tees and avoid taking trolleys or buggies in areas between greens and greenside bunkers. All these small things go a long way to keep the course in its best condition.
Jimmy Hallett
Deputy Head Greenkeeper